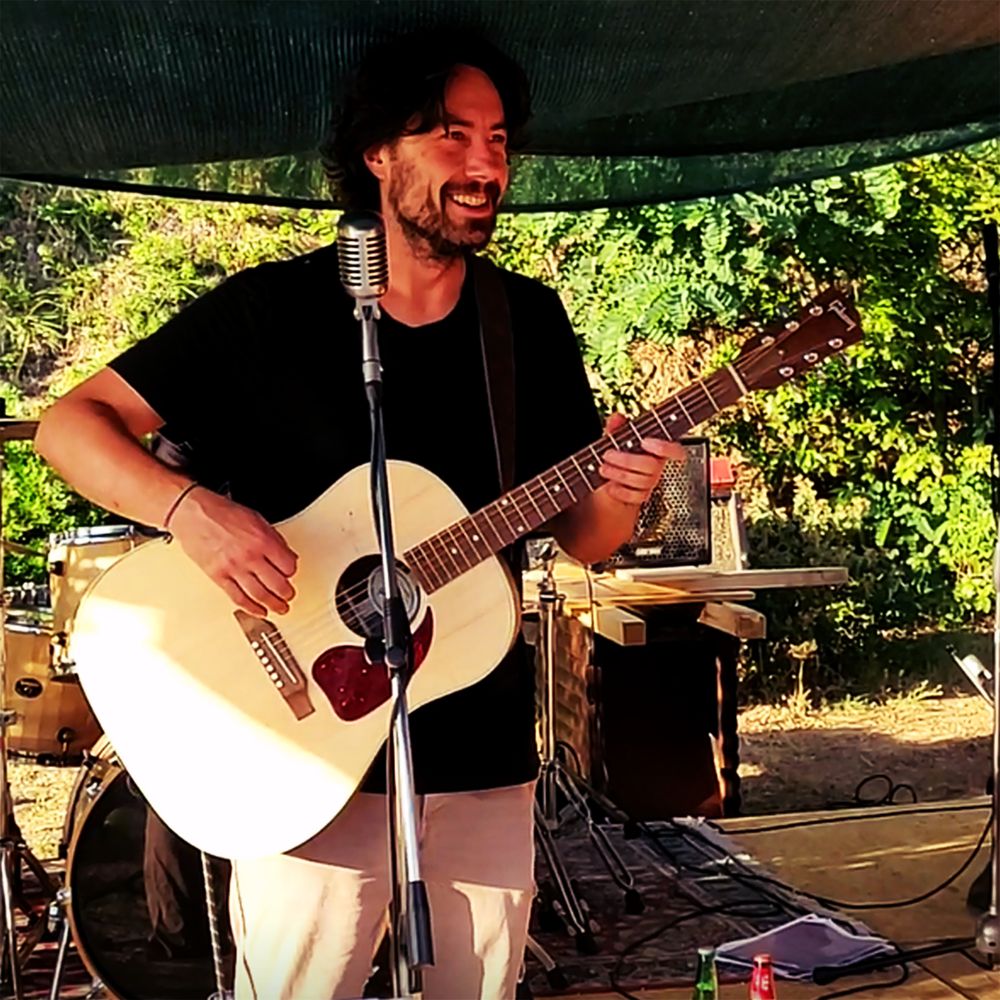 STEFANO DENTONE
SINGER, GUITAR PLAYER, PRODUCER, SOUND ENGINEER
I am an independent musician from Livorno, Italy. Songwriter, singer and guitar player, I had experiences both in Italy and in the U.S.A.
After years spent studying and playing rock'n'roll in the clubs of the Italian "underground" circuit, during the 2002 I self-produced my first album with my own songs. Over the years another thirteen will follow, both solo and with various collaborations (Big Boss Band, The Running Chickens, Stefano Dentone & Antonio Ghezzani, Stefano Dentone & The Sundance Family Band). In 2014 I had the opportunity to work in New York City with producer Lynn Verlayne. Together we released the EP "Stefano", which received praise both on the American and on the Italian market. My genre is the one I studied in my formative years: american classic rock with strong blues and country influences.
Parallel to the strictly artistic activity, over the years I have carried out a technical training which has allowed me to enrich my knowledge in the field of audio recording and music production. As a producer and/or sound engineer, to date in 2023, I have worked on the creation of 7 albums and 1 single.
In 2018 I conceived, produced and interpreted a show for schools and theaters. Titled "Revolution - the ten commandments of rock history", it's a journey through the careers of ten fundamental rock'n'roll figures who, with their art, have characterized music and influenced society since the 1930s.
My current project is called "Stefano Dentone & The Sundance Family Band". At the beginning of June 2022 "Sunday Ranch" was released, an album with a strongly country / blues flavor and in which the influences of American folk music are very strong. My travel companions in this adventure are the members of the Sundance Family Band: Chiara Cavalli (violin), Francesco Coppedè (double bass), Marco Fontana (electric guitar), Valentina Fortunati (mandolin and banjo), Filippo Meloni (drums and percussion) . The album, released for GO COUNTRY RECORDS, is available on all online streaming and sales channels.